Daily Prayer Rule (The Eleven)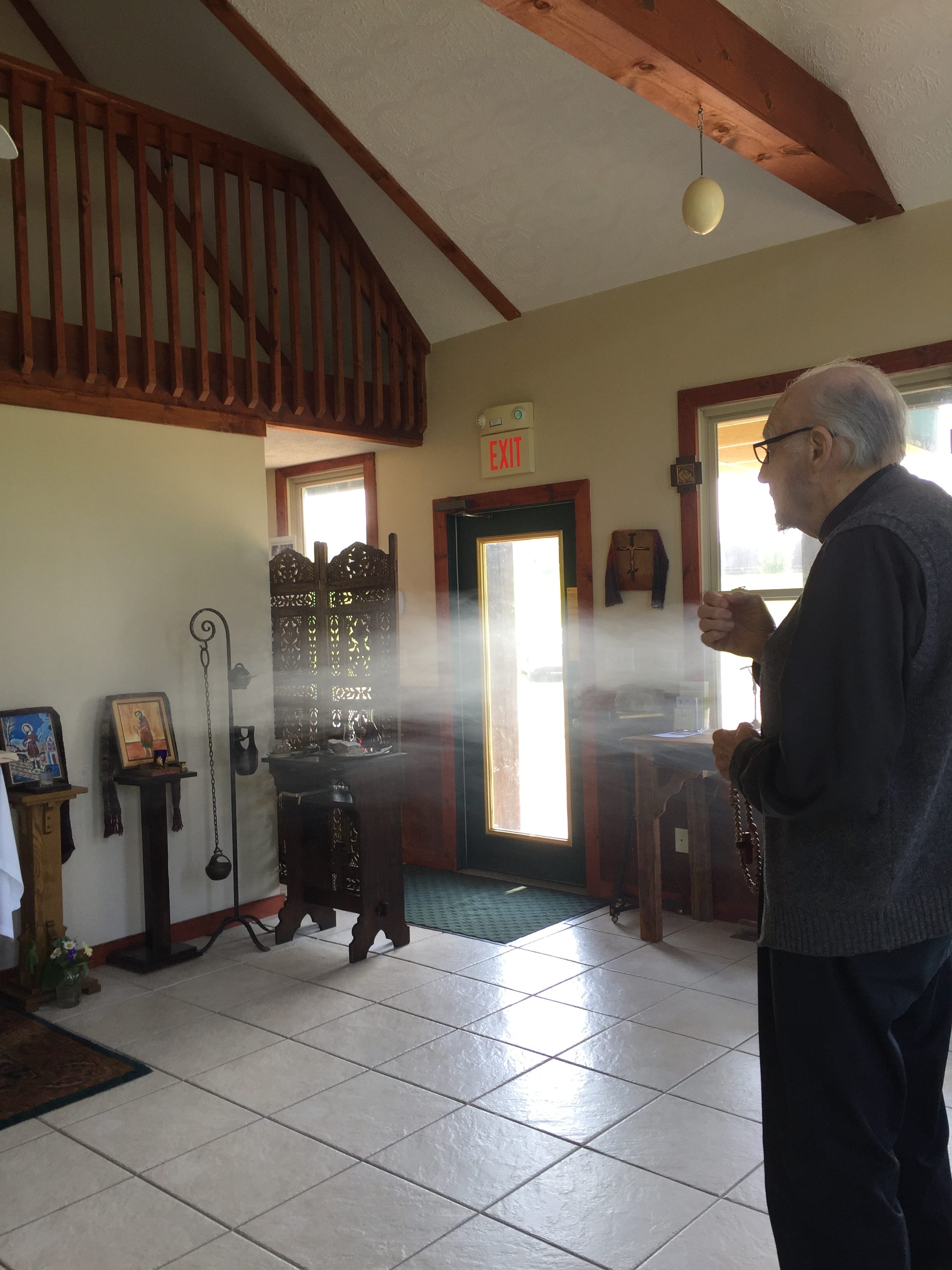 1. thru  3. Vigils beginning at 4:30 AM – free (in cell)
Note:  The First three of the Eleven begin at 4:30 AM, one flowing into the other.
4. Prayer Rope (First Strand): 5:00 AM EST – free
5. The Lord's Supper: 7:00 AM EST. – fixed (in chapel)
6. Prayer Rope: Noon – free
7. Prayer Rope (second strand): 3:00 PM EST – free
Every Friday: 11:45  first 11 Stations of the Cross.  Return at 3 PM for remaining Stations of the Cross – fixed (in chapel) ( – this allows us to grasp the three hours that Jesus hung on the Cross)
8. Vespers using Prayer Rope (third strand): 5:00 PM EST –fixed
9. Prayer Rope: 6:00 PM EST – free
10. Compline: 7:30 PM – fixed  
Mon, Tue, Thurs – Compline Bklt; Wed & Fri – 7 Sorrows Rosary; Sat –              Redemptive Rosary and Sunday Reparation Rosary. 
11. Prayer Rope (first strand): 8:15 PM EST – free
Notes:
1.The First Five of "The Eleven" is a continuous flow, a stepping into an ongoing river of prayer. (Ps 46:4;  Ezek. 47:1-12).
2.In addition to "The Eleven" the Nazareth Rosary (third strand of the Prayer Rope) is prayed four times daily.  The Nazareth Rosary is praying all 20 Mysteries at one setting whereas the Prayer Rope following Vespers is the chaplet of the day.
3. Hesychasts of the Skete spend what time left in manual labor and study.
4. Those who are able observe the Typikon of the Eleventh Hour, one meal a day after 6 PM Office.
By request from those in various areas of the world who want to be in prayer with us at the Community but are unable to be physically present, we have posted the above schedule.  Please note we are in Eastern Standard Time (EST) and adjust accordingly.   It is is important for people to know that there is a place where prayer is going on continually for them as they go about their daily activities in the world.  When they are distracted, struggling, rushing from place to place, laughing or crying – there is someone here remembering them in prayer – praying them through their day.
Those living in residence  are required to attend The Eleven.   "Free" means, "on your own in your cell".  "Fixed" means, "together in a fixed area – Grace Church".   Those visiting  are expected to attend the "fixed" Offices beginning with the Holy Eucharist at 7:00 AM.