Greetings in the Name of the Lord.  We remember you as you are daily carried up in the Name through our prayers.
Catherine Doherty said "In the Gospel of the Transfiguration, one line always stood out for me: "Jesus came up to them, touched them, and said, 'Stand up, do not be afraid.'  And when they raised their eyes, they saw no one but Jesus."  In the awful, lonely days of my life, that was the only thing that mattered.  It would seem as if he touched me.  I would open my eyes filled with tears and despair, and suddenly I would see Jesus.  I would get up, wash my face, and go about the work of the moment.  That's what the Gospel means to me: nourishment, strength, and the courage to keep going, no matter what the obstacles."
May we hear the words of Christ, "Stand up, do not be afraid."
"I have told you all this so that you may find peace in me.  In the world you will have trouble, but be brave: I have conquered the world." – John 16:33
Founded in November of 2010, this small community of Nazareth House Apostolate adheres to the "skete" form of Remnant prayer life which first arose in the first centuries in the deserts at Scetis, Egypt.
Centered around Grace Church, are the Pilgrim House and Anna House (the Elder's Private study & chapel, the administration office and the place where we meet for evening meals).  The grounds are maintained specifically to provide an atmosphere of prayer.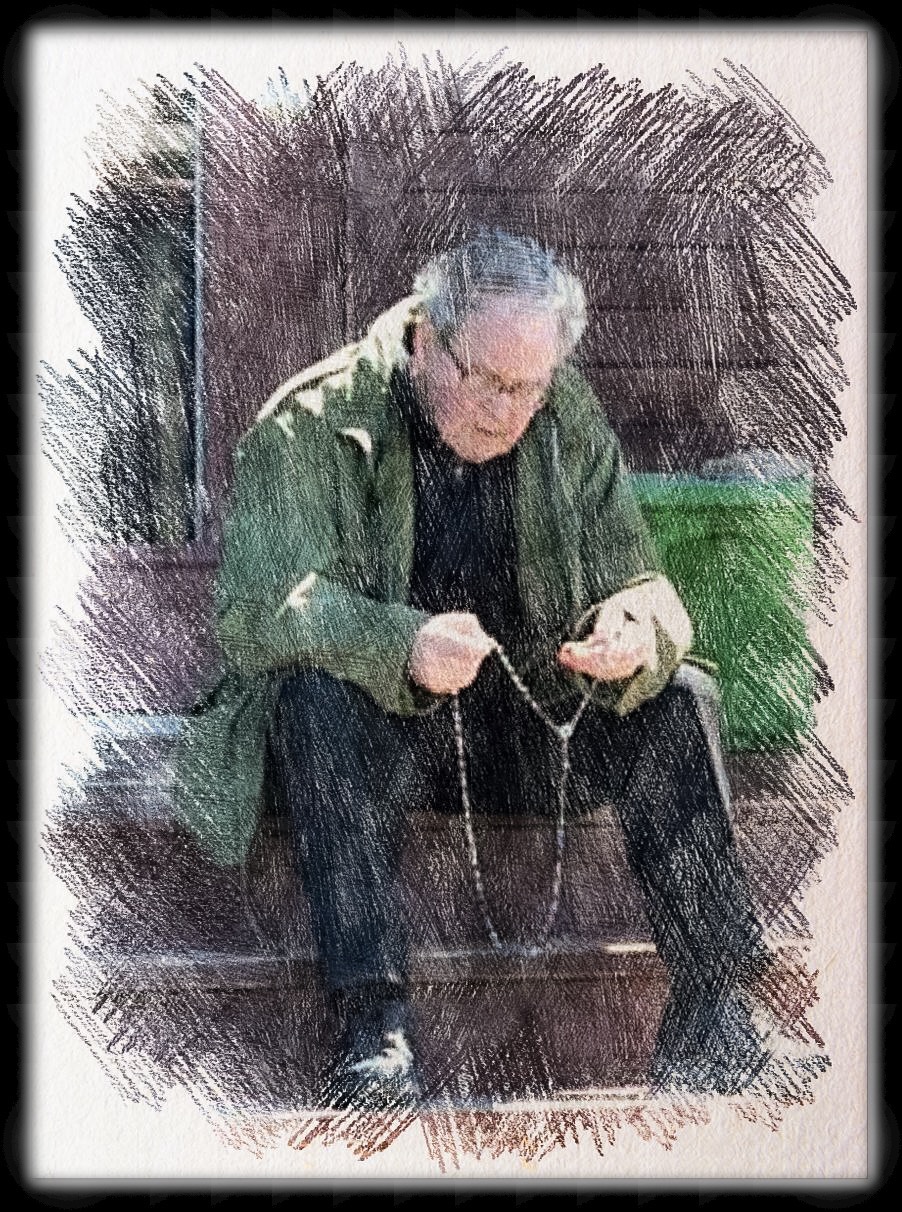 Prayer is the focus of NHA.  It is what we do.  We are most grateful for your enduring support.  This support enables us to sustain the work of prayer especially in a world where prayer is rapidly becoming "an outdated thing of the past" to our youth or simply discarded by others.The Skete, not only offers ongoing prayer in its daily Prayer Offices, Holy Masses but also intensely through the 3 Strands of the Prayer Rope.
In building NHA, we've embraced many challenges in order to provide and maintain this beautiful contemplative oasis near the rural town of Taylorsville, in Spencer County Kentucky. Daily new challenges occur as the buildings and landscape require more and more attention and maintenance.   As good 'Stewards of the Land' we seek ways of revitalizing the grounds and ever-aging infrastructure.
In today's world people need a place of pilgrimage, a place to pray.  It is with this in mind that we have established the Remnant Renewal  Capital Campaign to preserve the Remnant Spirituality and maintain St. Simeon Skete as a peaceful haven of prayer for the community and guests.
We have many projects lined up to begin this Season of Remnant Renewal, but first there are some regular maintenance items we must give attention. Once again excessive rains have washed away our gravel road and our last batch of gravel two years ago must be replenished.  We have compared and assessed blacktopping the road and have concluded that would not be practical as the delivery and waste removal trucks would weaken the road and require expensive regular upkeep.  
Our Elder Seraphim has been doing the bulk of all the landscape work, all of the mowing, painting and building repair.  This takes away from his duties as the Elder of the Skete, especially his prayer time.  A hired hand from time to time certainly would allow him more time to do what he has been called to do, but alas that requires funding.
We have moved the statue of Our Lady of Grace from out of Anna House garage where she has been hidden since moving here.  She now overlooks Nazareth House Apostolate with arms  outstretched to welcome those who come to pray.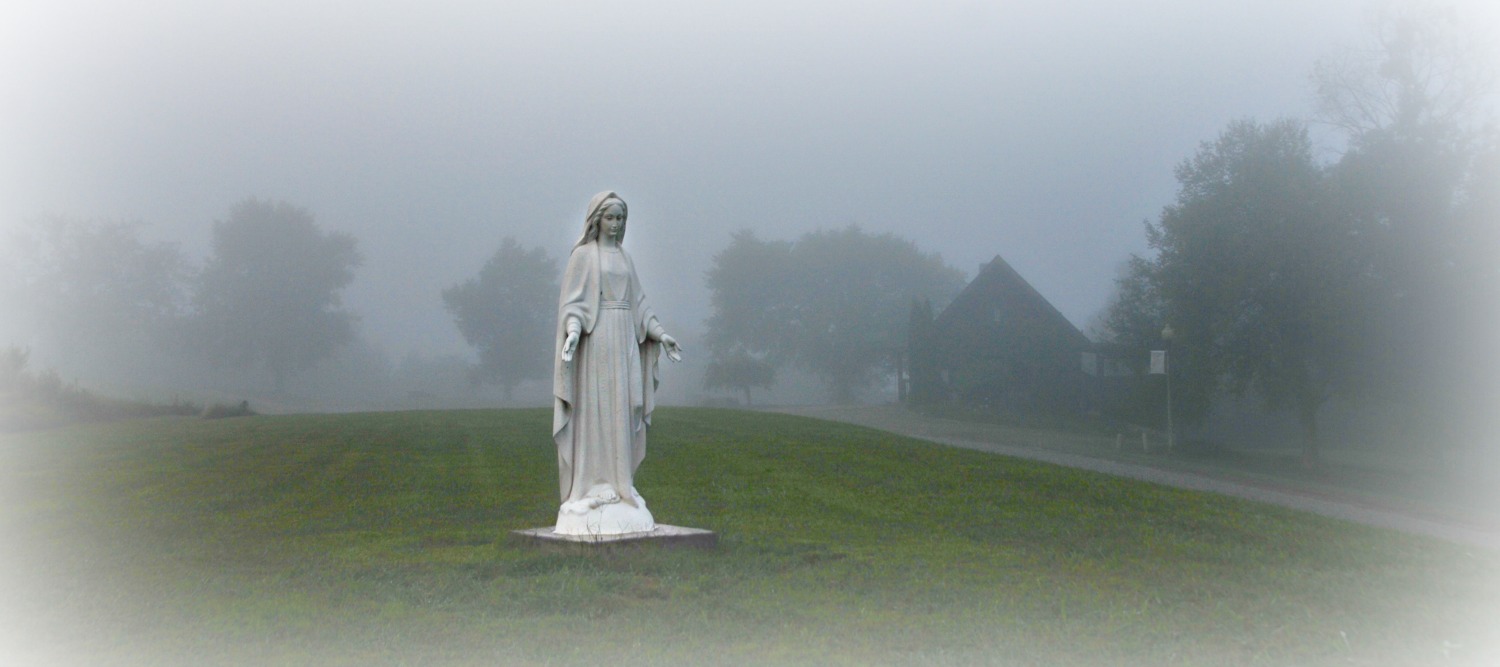 We have prepared a Rosary Prayer Walk which encircles the statue and it is receiving good useage.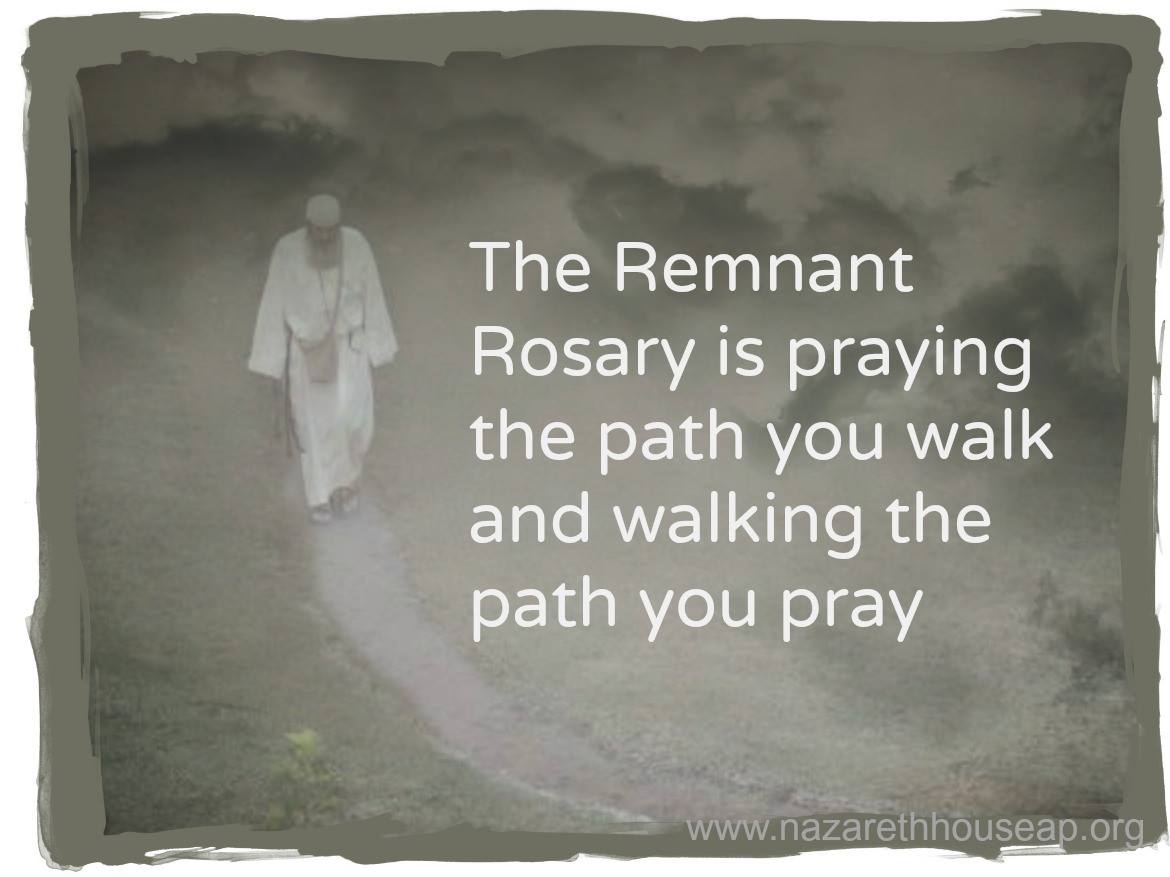 The Cave of the Seven Sleepers, Cave of the Heart was an extremely important part of the Remnant Renewal Capital Campaign.  In these times of uncertainty, we are being led to provide the cave as a zone of transformation, unity and strength.  We have completed the Cave and now only need to do some inside cosmetic work and add a few dump truck loads of soil. We estimate that the final cost of the cave including landscaping will be under $1,500.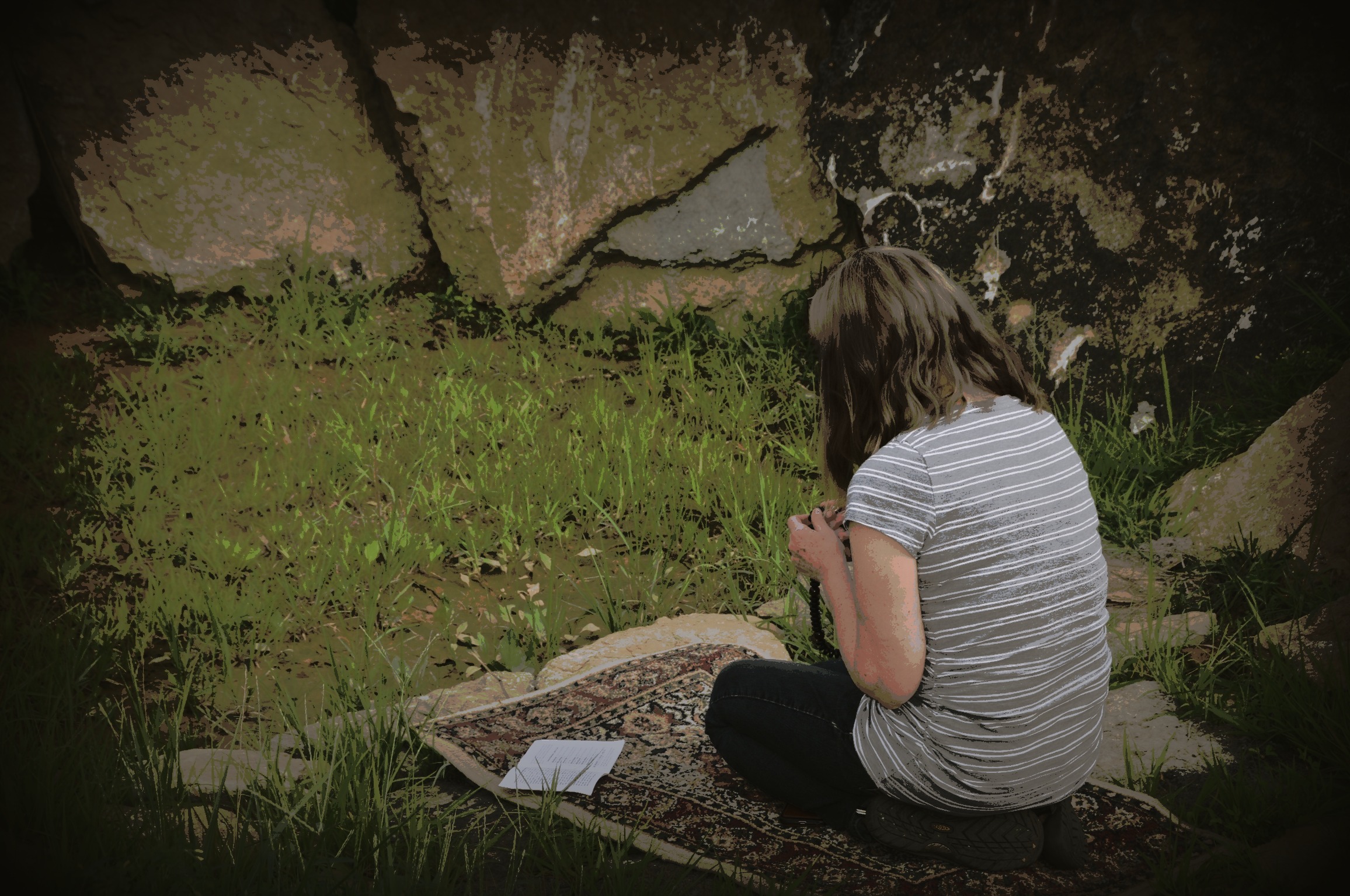 Even in incompletion, the cave is being used and prayed in regularly.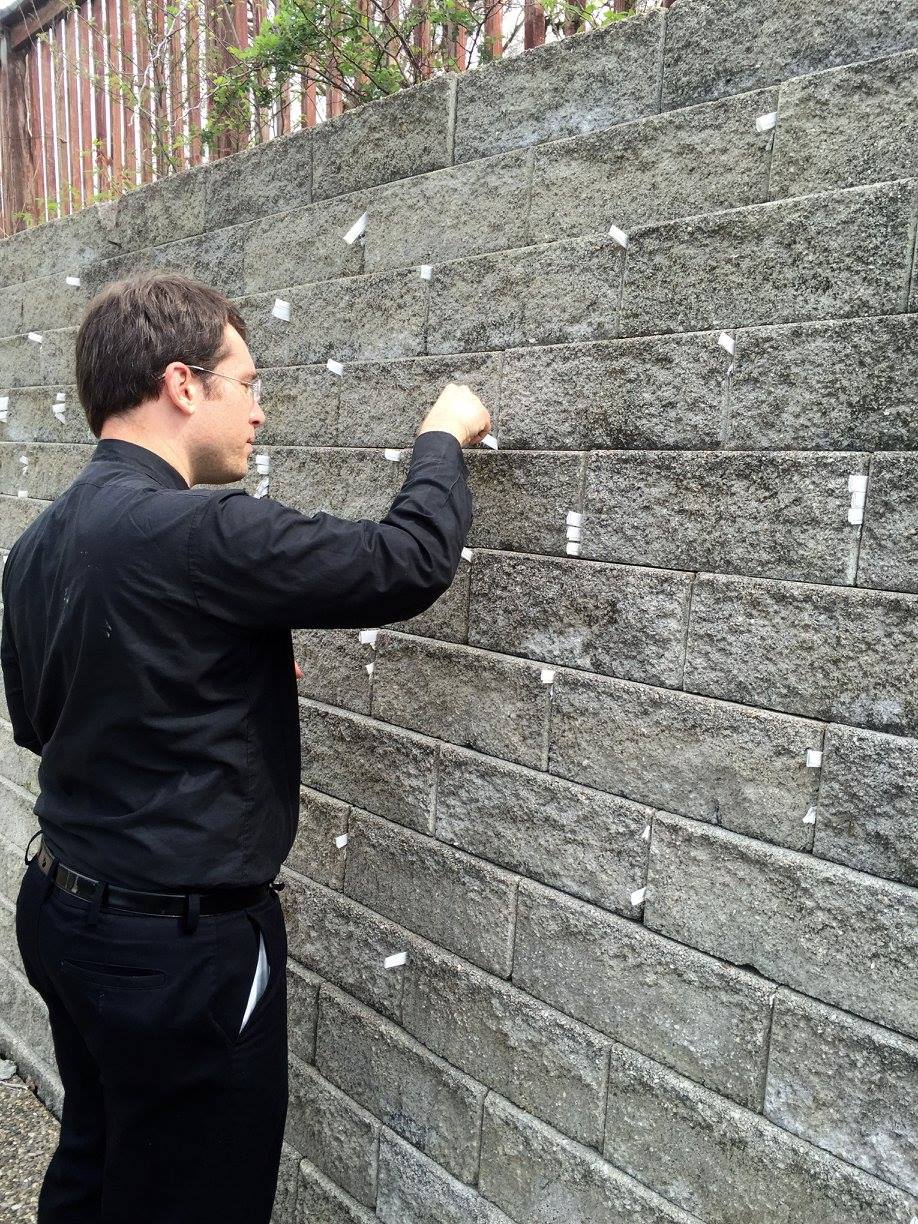 The  Prayer Wall (Wailing Wall) located in an area just below the Holy Trinity Chapel has been in operation for several years now and has become a great place of comfort to the community.  Daily, many prayer requests are written, prayed over and squeezed into the cracks of the prayer wall.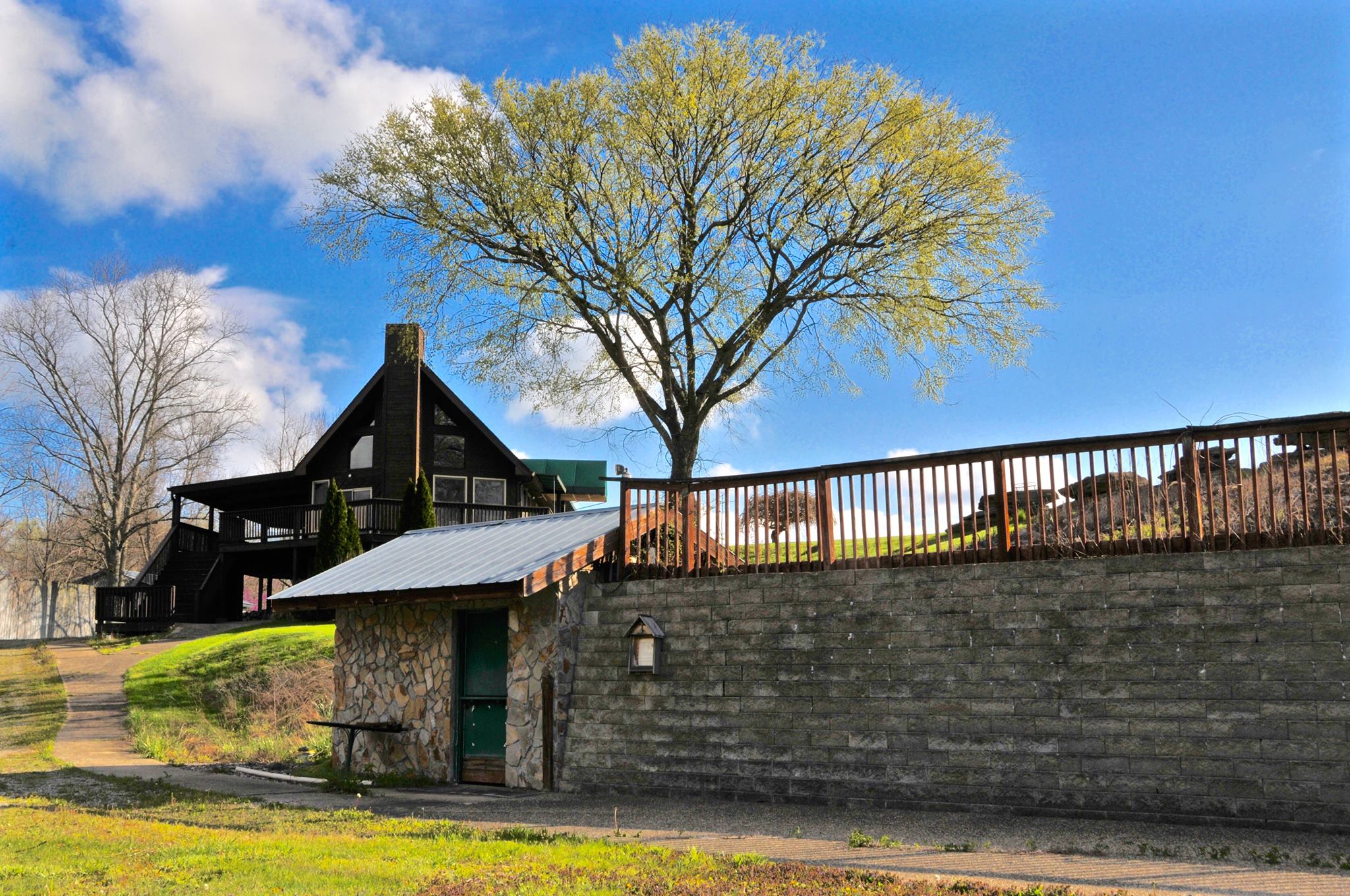 Beside the Prayer Wall, to its left, is a small building in which we have plans to convert into a chapel for people to come inside to pray, light votive candles, etc before or/and after they place their written prayer requests into the cracks of the prayer wall.  Below is an artist rendition of our plans for the inside of that chapel.   It will be named: The Chapel of the Holy Name.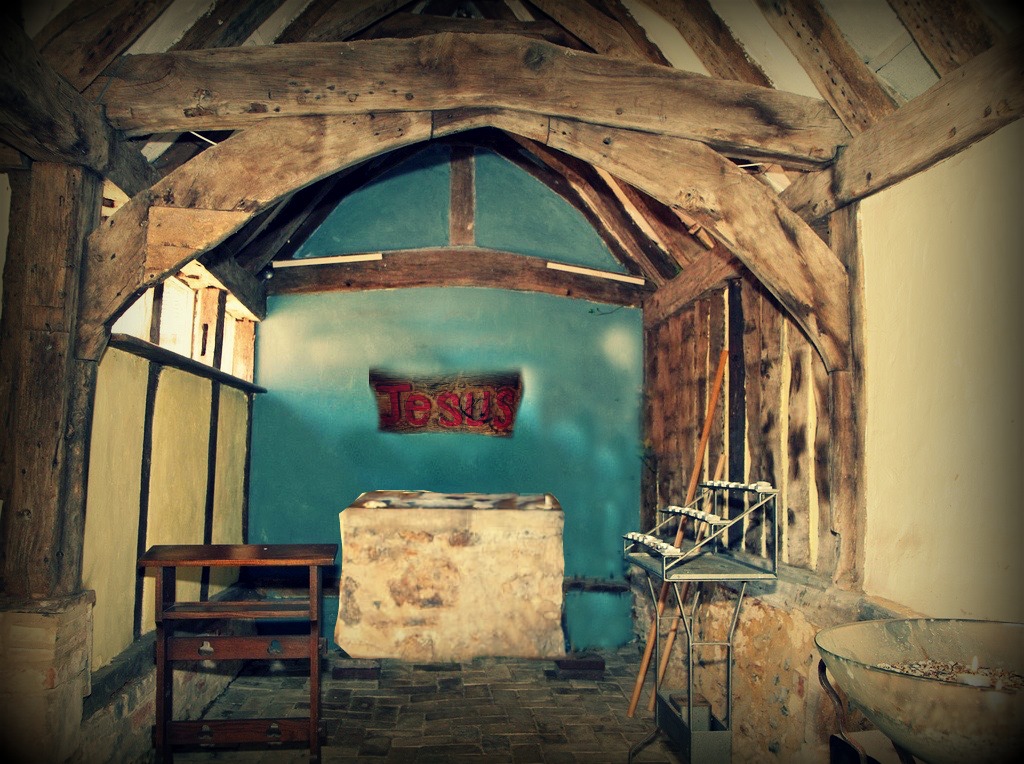 The Remnant Renewal Capital Campaign has been established for the continuance, building and maintenance of our campus and to provide for the vocations God is sending. Our biggest monthly expense is the mortgage. Retiring of the mortgage ($400,000) would enable us to sustain all avenues of the prayerful life and projects that may come up.  The monthly mortgage takes a huge amount of our budget. 
We invite you to become a part of this great work by sharing in our life of prayer. You may also wish to take part in our apostolate by temporal means. We rely entirely upon God, Who confers His blessings through you, the faithful, in order to cover the costs of operating the Community and to maintain it in its daily life of worship, labor, study and sharing with others. May God reward you for your consideration of this holy endeavor, which is truly dependent on The Almighty God as expressed through your generosity!  Be certain of the prayers of the Elder, our Bishop, The Right Reverend Dr. David Nicholls, the NHA Board of Directors, as well as those who pray within the Community at large. 
Gifts may be made by check payable to: Nazareth House Apostolate (be sure to denote: Renewal Campaign) sent to 185 Captains Cove Drive, Taylorsville, Kentucky 40071 or electronically by credit card through our "Donation" link on the right hand side of our website:  www.nazarethhouseap.org
To all who have and will step forward; reaching out in support of Nazareth House Apostolate, Grace Church, we offer our heartfelt gratitude. In 2010, when we began this work, it was a huge leap of faith on our part. And our faith is not only in our compassionate and loving Lord, but also faith in the compassion of God-loving people to support the cause for the Community and its Remnant Spirituality.  The faithful did and do continue to respond. Please know that your financial support is an important help to us and we humbly thank you.  God bless you, our prayers are with you always.