"But Jesus said, Suffer the little children, and forbid them not, 
to come unto me: for of such is the kingdom of heaven." -Matthew 19:14
Icon of Mattew 19:14,  Icon housed at the Holy Trinity Kellia at St. Simeon Skete
Nazareth House Apostolate is a place of solitude, prayer and silence.  The sound of children playing, laughing and romping is not something you hear on a daily basis, nor is it meant to be.  For the most part, NHA is typically for adults.  However, there are those wonderful times when the joyful noise of children meet up with the monastic discipline of the Community.
And when allowances are made for that to take place, there is a mystical magic that occurs.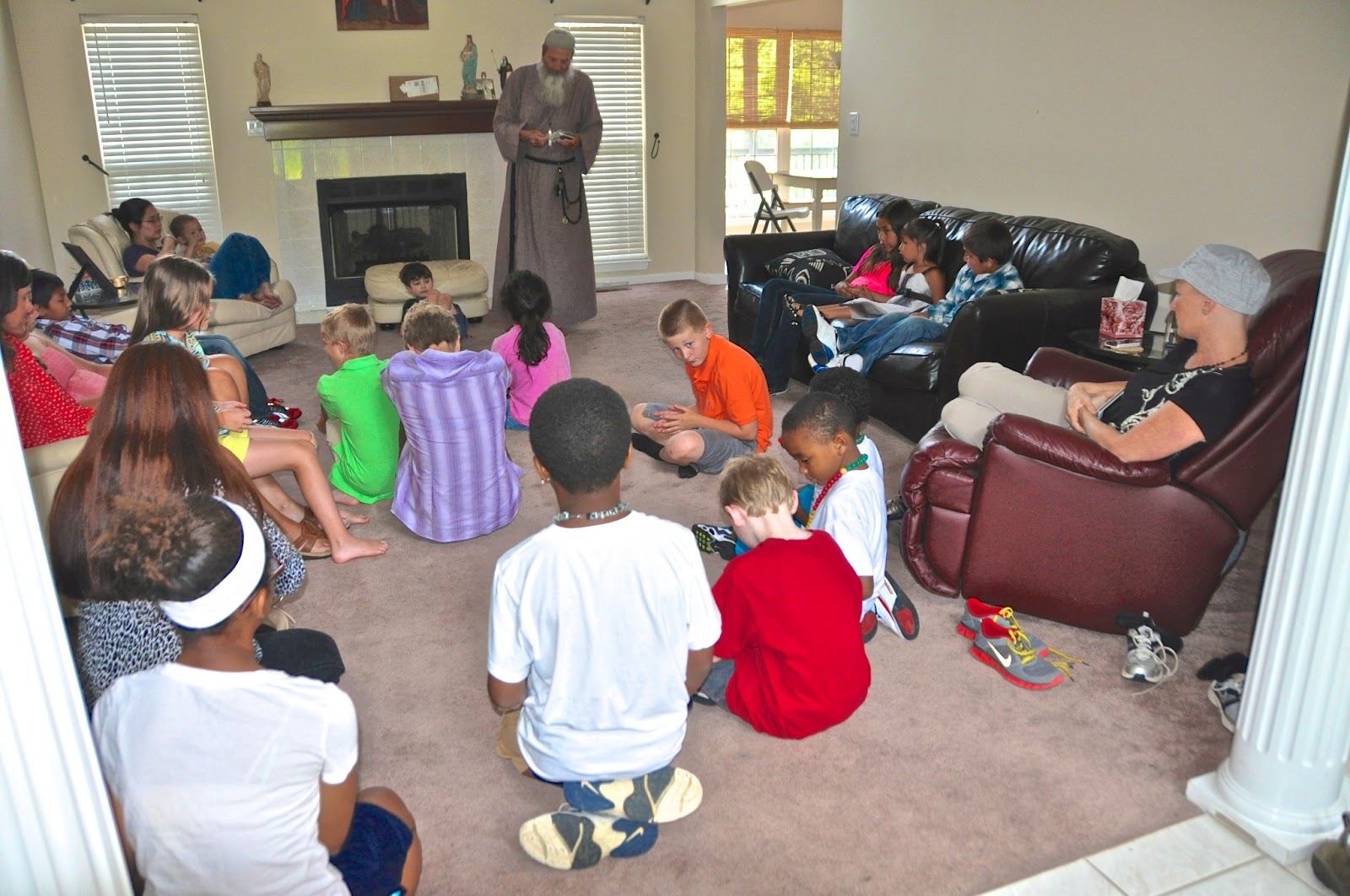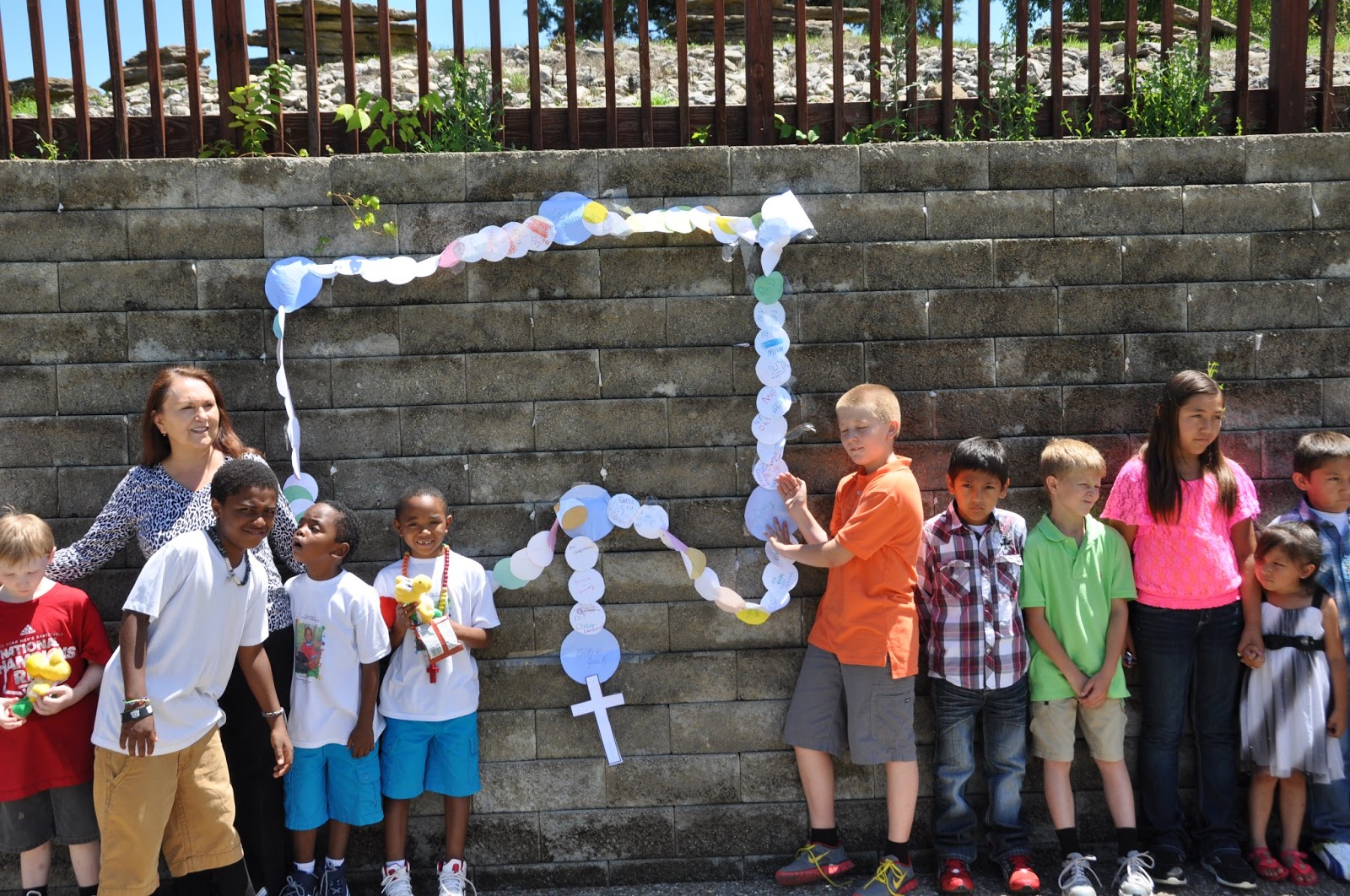 Children WANT to know about God, they want the consolation of knowing that there is something bigger than themselves and even bigger than their parents.  They take comfort in knowing that God sees, God knows, God hears.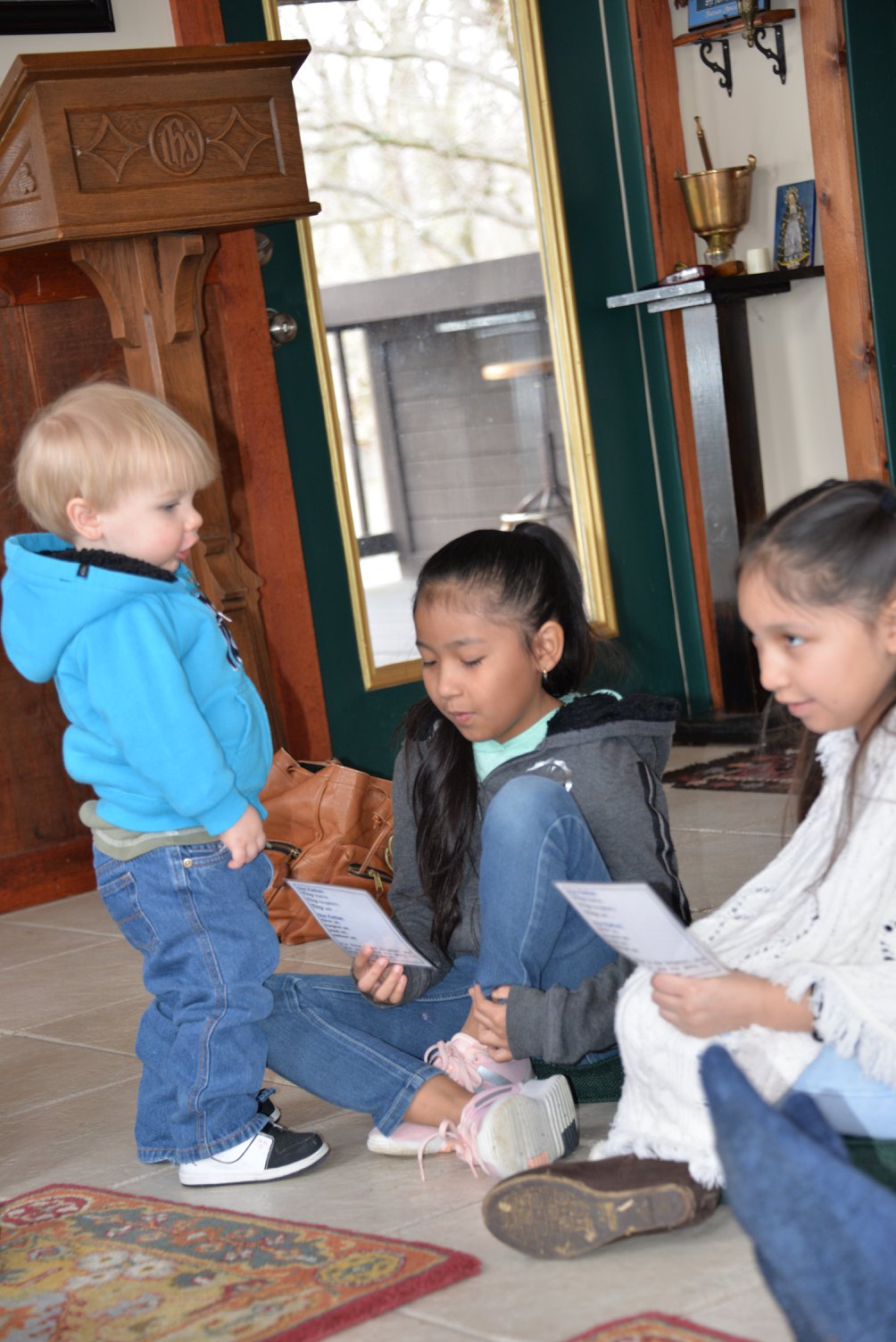 Annually we have a Remnant Rosary Retreat just for children!